Grilled Peach and Fried Goat Cheese Salad with Apple Cider Cumin Vinaigrette
Few things truly leave me speechless but fried goat cheese may be one of them, so, on that note, I'll keep this short.
Yes, this is a salad and yes, there are fruits in it. Clearly I'm not afraid of fruits in my salad and I really think you shouldn't be either. But if you are, I think grilled peaches may be the gateway drug. Like fine, I get it if you don't appreciate raw green apple mixing and mingling with your walnuts and your Swiss cheese but these peaches are GRILLED. Which means they are warm and that they are cooked and if you can put something on your grill (or in this case, a grill pan) well then IT'S PRACTICALLY SAVORY. I apologize for yelling and I also apologize for what may be flawed logic. In any event, this is my site and I can do whatever I want.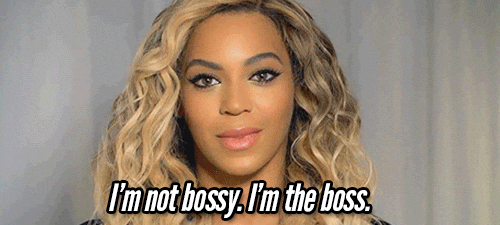 In all seriousness this salad speaks for itself. It's got sweet, it's got savory, it's got crunch, it's got avocado and frankly I'm not sure I've got anything left to give you after this. JK, there's a cake on my counter right now who's recipe is coming to you soon. So for now ENJOY!
Serves 2
Ingredients:
For the salad:
3 cups arugula
5 cocktail tomatoes
3 peaches
1 avocado
one 4 ounce log of goat cheese
1/2 cup Panko breadcrumbs
1 egg
neutral oil for frying, like vegetable or avocado oil
For the dressing:
1.5 tablespoons olive oil
1/2 tablespoon apple cider vinegar
1 teaspoons cumin
1/2 teaspoon garlic powder
1/4 teaspoon sugar
pinch of salt
1. Heat a well greased grill pan over medium high heat. Cut the peaches in half and use a small spoon to remove the pit. Cut the peaches into slices about 1" thick and place them on the preheated grill pan. Cook until the peaches are soft and nice grill marks form, about 5-7 minutes on each side. When ready transfer to a plate and allow them to cool to room temperature.
2. In the meantime, cut the goat cheese into medallions. You should get about 6 medallions from the 4 ounce log.
3. In a small bowl, crack the egg and beat it to form an egg wash.
4. Pour the Panko crumbs onto a small plate.
5. Dip the goat cheese medallions, one by one, into the egg wash and then coat with Panko crumbs. Set aside.
6. In a medium size frying pan, heat enough oil to pan fry over a medium heat. Drop in the goat cheese medallions and fry until golden brown, about 2 minutes each side. Transfer to a plate lined with paper towels to collect any excess oil.
7. Dice the cocktail tomatoes and avocado and add them, along with the arugula, to a medium sized bowl or serving dish. Once the goat cheese and peaches have cooled to room temperature, add them to the bowl as well.
8. Make the dressing by combining all of the ingredients in a mason jar or container with lid. Close the container or jar and shake it well, until all of the ingredients are well combined and the oil doesn't separate. Pour over the salad, toss and enjoy.